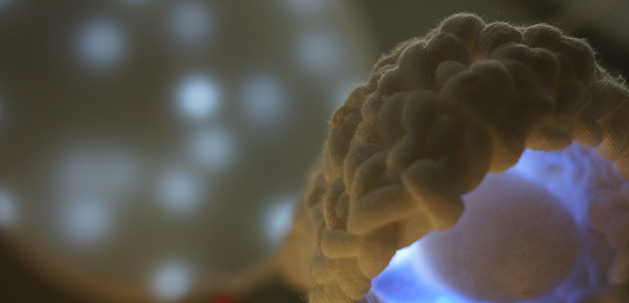 The "Vitalising Welfare Technology" course is a module within Tangible Interaction for master students in Interaction Design at the Oslo School of Architecture and Design. The course is a starting collaboration on welfare technology, between Diakonhjemmet University College and  Institute of Design at AHO.
During the course, the students created welfare technology based on the 5th generation of the RHYME technology platform, which is an upgraded version of what we used in Polly World for the wireless modules (Polly Planet, Polly Ocean and Polly Fire).  The goal was to create welfare technology for vitalisation and health improvement of the persons living at care homes. This is welfare technology designed from a person's point-of-view (humanistic health approach), not, as often done today, as a mediation of existing health services, where the goal is  control, measurement and management of bio-medical data.
The course ended the  30th October where 7 working prototypes of vitalising welfare technology were presented and exhibited at Sagenehjemmet.
Nordlys
Grasp the soft edge. Move, rotate and create your own experience in light and sound. Travel to Northern Light and discover an unknown world.
Created by Julia S, Petter, Peder and Olivier
Blåklokke
Move and play with the bells and create your own music, and gain an interesting tactile and visual experience. The Blue bells will play for you…
Created by Håkon L, Eskild, Jingjing og Karolin
KosKos
Touch, press and squeeze and you will get different sensorial and tactile experiences, while you are creating or co-creating with others an exciting light experience.
Created by Xia, Sidonie, Samra, Håkon R og Aslak
Rocke Rolf
Select music tune by rotating the wheel on the armrest. Rock and cradle the sofa to make music. Grasp and move the carpet and experience exciting sensory stimulation while creating your own music experience together … or alone.
Created by Ragnhild, Sofie, Hans-Martin og Maria
Mys
Hold, embrace, hug and cuddle alone or with someone. Experience the calmness, cosiness and closeness by being together.
Created by Jonas, Janikke, Ulrikke, Leo og Lisha
Travelling Bird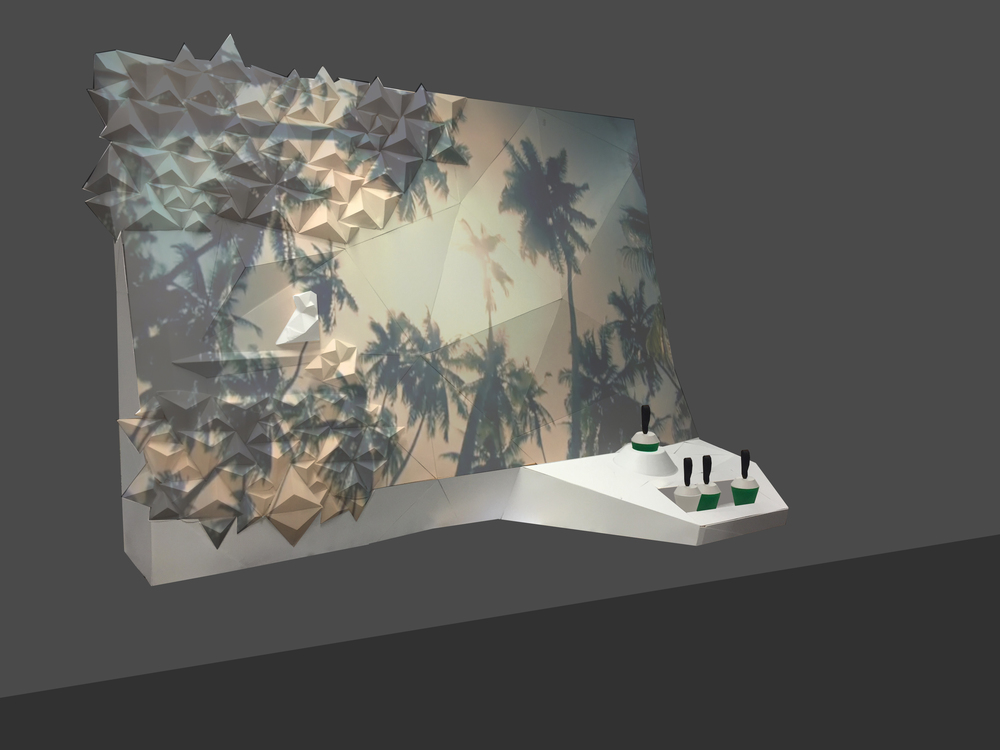 Discover new places or recall old memories through music and video. Select destination go by placing the the green buoys in its place. Use the white buoy to turn off the sound if you wish. Sit down, alone or with others, and enjoy the journey.
Created by Johannes, Rasmus, Julia G. og Dyre
InsideOut


Move the leaves in flower box inside and discover a new dimension of lighting experience out there …
Created by Petrit, Katja, Kan og Martin