After the test period this spring we have gathered many wishes of what we would like to develop and try out in next generations of prototypes. Since ORFI was developed in 2007 a lot has happened on the smart phone, tablet and on other relevant technical hardware platforms. These platforms have to be evaluated to decide what should be the basis for the next generation of RHYME's co-creative tangibles. During July and August this development is taking place. Anders-Petter Anderson, Fredrik Olofsson and Birgitta Cappelen started July with a workshop to create sketches for new sensors, interaction forms and hardware platforms.
Two versions of iPhone/iPod Breakout, Arduino Mega and Android Breakout card IOIO are being tested and developed further for our purposes and future evaluation.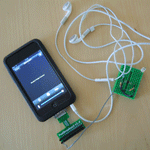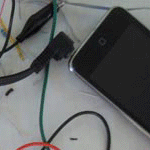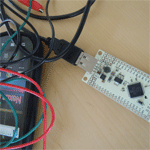 New textile touch devices are being developed further for tactile musical interaction.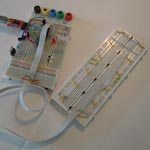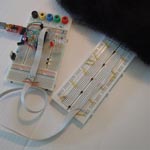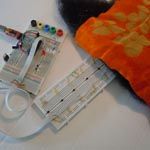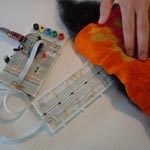 New input sensors and different output devices are being tested, developed and evaluated.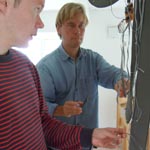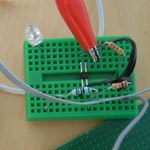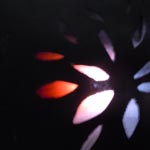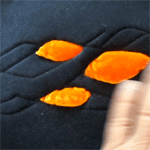 The goal is to decide on future system architecture, hardware plattform(s) and suitable input and output devices to include in next generation(s) of prototypes.